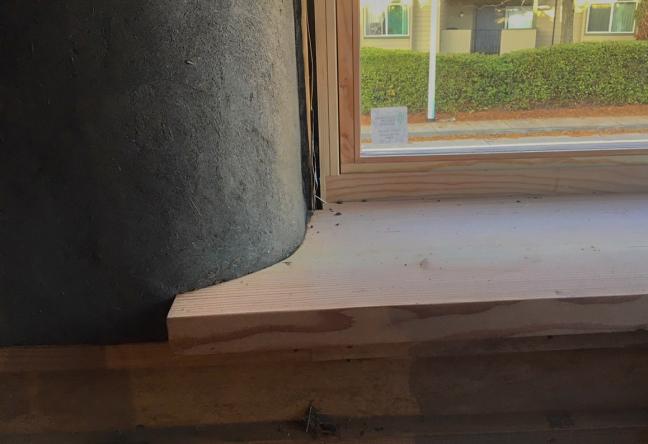 11.08.17
ATA Helps Host CASBA Hybrid Straw Bale Workshop at Our Mahonia Building in Eugene, Oregon
Announcements
Principal Anni Tilt and Project Manager Jeff Day were team leaders for CASBA's Hybrid Straw Bale Workshop held at the 30,000 sq. ft. mixed-use office and warehouse project we designed for Hummingbird Wholesale and multiple other tenants.  David Arkin was an instructor, along with CASBA veteran Jim Reiland of Many Hands Builders, and Erica Ann Bush of Day One Design.
Fifteen enthusiastic workshop attendees signed up for the 'Leadership Training Weekend' Oct. 7 & 8, and they in turn helped lead five different workshop sessions Oct. 13, 14, and 15.  Erica Ann lead a subsequent Clay Plaster Workshop Oct. 21 & 22 for those who wanted more hand-on experience with the plaster.
This unique hybrid straw bale wall system may be the first example of bales stacked on-end and at this scale. Over the course of the workshops plus additional owner / worker labor, roughly 430 locally-grown 3-string wheat/rye straw bales were shaped and placed between the standard framing members.   The last bale was placed as the final workshop session drew to a close.  
Half of the clay being used for the interior wall finish was harvested at the site during excavation, and mixed with additional clay, sand, and chopped ryegrass straw.  Fiberglass mesh reinforces the clay as it bridges across plywood gussets screwed to the studs, holding the bales firmly in place. The clay mix is troweled on after a clay slip is sprayed onto the bales.
More images from the Workshops can be viewed on the CASBA Facebook Page:  https://www.facebook.com/CASBACaliforniaStrawBuildingAssociation/  and as always information about strawbale construction and upcoming workshops and conferences can be found on the CASBA website:  www.strawbuilding.org